Luke Montuori
Senior Psychometrician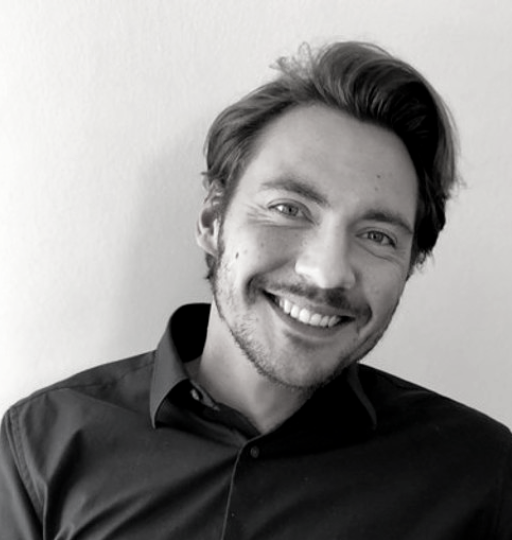 Luke is a psychometrician at Arctic Shores. Psychometrics is the field of study that's concerned with measuring psychological constructs. Psychometricians can be found in a range of industries - from health, to education, and of course people management - building new ways to measure things about people, refining pre-existing measurement tools, or exploring what these instruments tell us about people's behaviour.
"Being a psychometrician at Arctic Shores comes with a broad set of responsibilities. First, we need to identify psychological constructs that are both meaningful and commercially relevant. Once we've identified a construct of interest, we then have to figure out how to measure those constructs. From there I work with a team of colleagues in areas such as UX, software development, data science, and customer services, to build products that provide value to our users - candidates and clients alike."
Arctic Shores has been the ideal place to pursue a career in psychological product development. Building truly innovative product requires the ability to explore new ideas, a degree of independence, and the safety to fail. At the same time, getting a product built requires a commitment to collaboration and compromise. All of these (sometimes competing) endeavours are really enabled by the culture at Arctic Shores, where we explicitly value Making a difference, Growing together, and Exploring always.
Career pathway
After completing his Psychology degree at the University of New South Wales (Sydney, Australia), Luke found himself compelled to carry on further research into the neurobiology of learning and memory. To him, these processes are some of the most fundamental to understanding how people behave. So from there he moved to the United Kingdom, and completed his Ph.D. in behavioural neuroscience at Cardiff University. There he conducted research into the nature of representation formation, answering questions about how the most basic and unassuming perceptual experiences are themselves able to change the way we see the world.
After completing his Ph.D. he made the decision to move into a more commercial setting, and began working as a psychometrician at a traditional psychometric test publishing company. There he picked up the skills and knowledge required to be a psychometrician.
A few years into his career change Luke was attending the annual conference of the British Psychological Society's Division of Occupational Psychology. It was there he first met some of the Arctic Shores science team, conversing late into the night about the history and philosophy of psychology as a science, and what that meant for commercial applications of psychology. Soon after, he was recruited by Arctic Shores to work on legacy aptitude products. Since then the opportunities available to him and the scope of his role have only increased. Most recently this can be seen in the roll out of our next-generation fluid intelligence levels. Currently, he is driving the development of new levels designed to measure novel psychological constructs in innovative ways. Here, he has had the opportunity to contribute to peer-reviewed journals and cultivate sides of me that wouldn't necessarily be valued in other organisations. Working at Arctic Shores gives him the perfect opportunity to combine his specific academic background with the skills he has developed as a psychometrician.
Qualifications and Professional Development
In addition to his BSc (Psychology honours first class), and Ph.D. (Psychology: Behavioural Neuroscience), Luke is also a BPS Chartered Psychologist (CPsychol.), and holds the BPS Test User certificates (Ability, Personality). Outside of his work at Arctic Shores, he runs his own consulting business.
Though most of his published works reflect his Ph.D. topic, Luke has recently begun to publish again, as a result of research activities at Arctic Shores. In addition to his publications, he has been fortunate enough to present some of his previous research at international conferences, such as the meeting of the Spanish Society for Comparative Psychology, and the Associative Learning Symposium