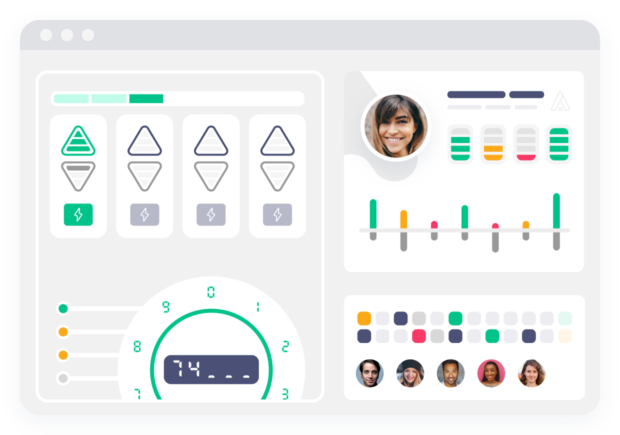 See more in people, with tasks
Give every candidate the opportunity to show their potential, with a series of intuitive online tasks. These capture your candidates' natural strengths in action – think creativity, resilience, learning agility, and more. All in just 45mins.
The benefits of measuring behaviour

See true potential
Find and progress the people you know will be at home in your role, culture, or both, by measuring only what matters most.

Level the playing field
Leave no room for natural bias. Use objective behavioural insight to finally put gender, ethnicity, age, background and neurotype aside.

Engage every candidate
Give your candidates the stress-free, rewarding experience they deserve. And keep incredible people excited to work for you.
Early-stage screening
See potential from day one of your process. Put our assessment to work after your application stage, and find the right people in the right way.
Interview stage
Use behavioural insight from our assessment to support fair, consistent interviews, from one hiring manager to the next. No gut feel, no guesswork.
People development
Trust our assessment to show you every candidate's unique development areas. So you can truly personalise how you onboard, train and develop new hires.